Welcome to the website of Spruce and Honey
Keely Degenhart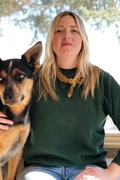 After 10 years in Portland, OR, where she perfected the art of a lightning fast Brazilians and bold brows, Keely decided to move back to her native MT. Clients love her for her sweet and down to earth demeanor. When she's not waxing, you can find her hanging out by the fire at her 1940's log cabin with her husband Tory and their two beloved pups.
Jessie Smits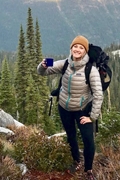 This kind and a passionate esthetician will immediately make you feel at ease. She has a natural talent for waxing and loves to make her clients look and feel beautiful. Jessie grew up in Bellingham, WA where she found her passion for all things outdoors. On her days off you will probably find her hiking, snowboarding, camping or walking her dogs Guido and Gia.
Hayley Freeo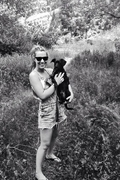 This hair stylist turned waxer is passionate about all things beauty related. Hayley has a knack for perfect brows and believes fuller, more natural-looking brows can not only make you look younger but feel more confident. Her witty humor will have you cracking up during your next brazilain, completely distracting you from any discomfort. When she's not playing beauty shop you might find her exploring the back county with her fiancé and 3 dogs.
Darien Evans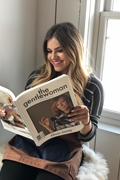 Darien is our resident glam girl. She got her start as an esthetician five years ago working at a high-end day spa in her hometown of Big Sky, MT. She moved to Bozeman four years ago and has gained quite the following for her killer brow skills (and sweet personality). When she's not waxing away at Spruce and Honey you can probably find her at the gym practicing her dead lift.
111 E. Oak St, Suite 2B, Bozeman
406-589-5443
Monday

Tuesday

Wednesday

Thursday

Friday

Saturday

9:00am - 5:00pm

9:00am - 5:00pm

9:00am - 5:00pm

9:00am - 5:00pm

9:00am - 5:00pm

9:00am - 5:00pm